1-Test foundation on your neck (not your arm) for a more accurate match.
Our arms are often darker than our faces because of sun exposure — even if it's just a little bit. For a truer match, swatch on your neck.
2-For more effective coverage, apply undereye concealer in a triangle shape — instead of in small dots.
With the triangle, you're creating a light arrow that draws attention to the brightest part of your eyes.
3- Buy travel-size mascara instead of full-size. For some brands, you'll actually save money in the long run.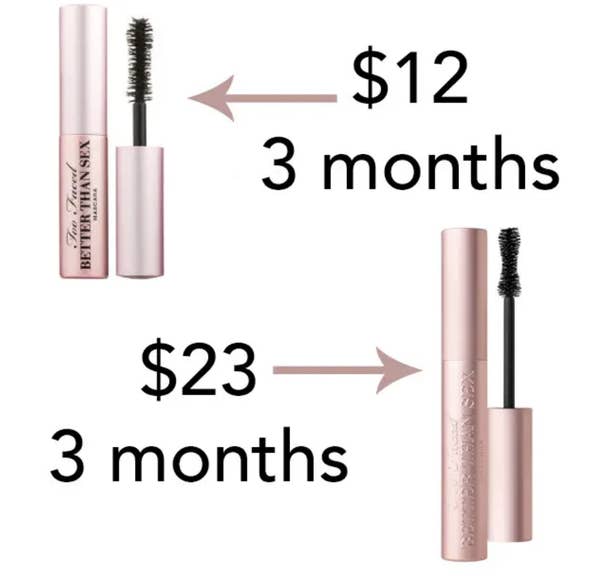 Since you shouldn't keep mascara for longer than three months after opening, the smaller size makes even more sense.